Stress Management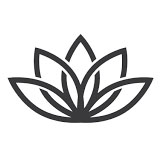 Yoga Nidra & Self-Care
Learn self-care practices that will help to nourish and support the mind and body, plus improve academic wellbeing. ACE offers Yoga Nidra sessions for managing stress and improving concentration, focus, and wellbeing.
What is Yoga Nidra?
A power nap, but only better! Come experience Yoga Nidra - an ancient sleep-based meditation technique that has the power to take you to the innermost, deepest levels of relaxation. A regular practice will bring you more focus, awareness and energy to improve academic wellbeing.
ACE Academic Wellness Coaching offers:
Breathing techniques to reduce stress and enhance focus and concentration
Ayurvedic foods, nutrition, and life style coaching
Gentle restorative yoga techniques
Use of essential oils for health and well-being
For additional wellness programs, visit the Wellness Resource Center.