Goucher College
Impact the World Around You.
Learning beyond the classroom is a priority at Goucher. In addition to study abroad and internships, you will take the skills you learn and effect positive change through our Community-Based Learning program.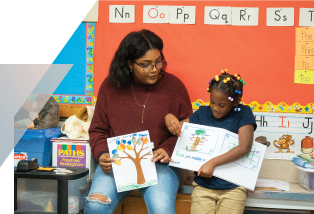 Community-Based Learning
Focused on your future
Top Employers
Top Graduate Schools
Career Education
Career Education Office
Our Career Education Office is designed to support you through the entire career process, from discovering what excites you to exploratory micro-internships to landing that first job after graduation.
Notable People
Ranked in the
Top 20%
of all colleges nationwide in terms of
Lifetime return on investment for an education
Georgetown University's Center on Education and the Workforce
Expand your thinking
100% Study Abroad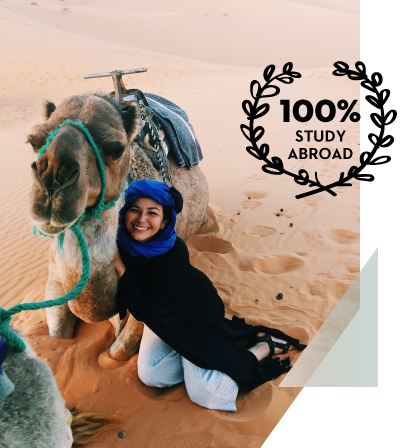 International Students
We want to make exploring the world as rewarding as possible for you because we truly believe in the power of a global community.
Study Abroad
in one of
60+
Countries
Semester-long
3-week intensive course abroad
Other short-term options
$0
Tuition surcharges for study abroad experiences
And Goucher has scholarships available in order to help offset other costs associated with study abroad, such as travel.
Study Abroad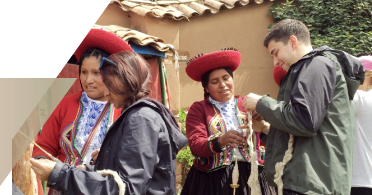 Global Education
At Goucher, experiencing the world is more than study abroad. Global perspectives come back to the classroom and are embedded in our curriculum and campus.
Global Education
Majors & Minors
American Studies
Anthropology
Biochemistry and Molecular Biology
Biological Sciences
Business Management
Chemistry
Communication and Media Studies
Computer Science
Dance
Economics
Education Studies
Engineering Science
Environmental Studies: Environment and Society
Environmental Studies: Environmental Science
French Transnational Studies
History
Individualized Interdisciplinary Major
Integrative Arts Studies
Integrative Data Analytics
International Relations
Literary Studies (English)
Peace Studies
Philosophy
Political Science
Professional and Creative Writing
Psychology
Sociology
Spanish
Visual and Material Culture
Women, Gender, and Sexuality Studies

---

JHU Carey Business School 4+1 B.A./M.S. Program
Loyola University Maryland 4+1 B.A./Emerging Leaders M.B.A. Program
Standalone Minors & Concentrations
Africana Studies
Arabic Studies
Art History
Art (Studio)
Arts Management
Asian Studies
Creative Writing
Equine Studies
Historic Preservation
International Business
Latin American Studies
Legal Studies
Music
Premedical Studies/Prehealth
Professional Writing
Public Health
Religion and Justice
Secondary Education
Theatre
10:1
Student-Faculty Ratio
NOTICE OF NONDISCRIMINATORY POLICY AS TO STUDENTS: Goucher College admits students of any race, color, national and ethnic origin to all the rights, privileges, programs, and activities generally accorded or made available to students at the school. It does not discriminate on the basis of race, color, national and ethnic origin, sex, disability or age in administration of its educational policies, admissions policies, scholarship and loan programs, and athletic and other school-administered programs.