Soccer Shots
Soccer Shots Baltimore is an engaging children's soccer program with a focus on character development.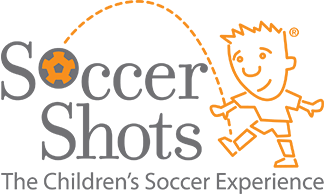 Our caring team positively impacts children's lives on and off the field through best-in-class coaching, communication and curriculum. Our coaches are the best-trained in the business. Our expert-approved curriculum is age-appropriate and aligns with childhood education standards. In addition we provide an exceptional customer experience and ongoing communication with parents.
Ages
4-8 years
Location
Soccer Shots is held on Goucher College's 287-acre campus in Baltimore, MD, just off the Dulaney Valley exit of I-695. Get directions.
Sessions
Monday, July 13 – Friday, July 17, 2020
Monday, August 10 – Friday, August 14, 2020
Campers may register for one or both sessions.
Camp Hours
Coming soon.
Cost
Cost and registration coming soon.
Contact
Questions: baltimore@soccershots.org | 443.224.3352 | www.soccershots.org