Meet the Director: Angela Schaffer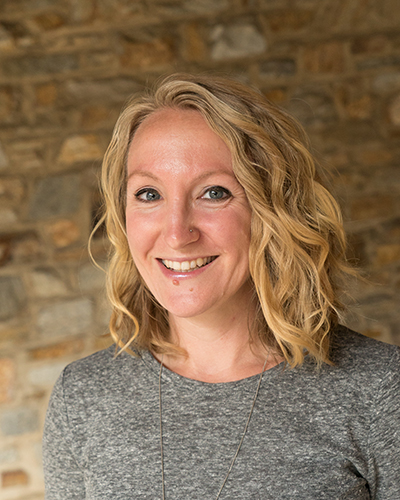 Angie is a 2004 Goucher College graduate and has been an active alumna in addition to serving in professional positions at Goucher. She also brings the valuable experience of having worked with an international exchange organization that partnered with Goucher College to support a number of different programs.
As Director of Sponsored Research and Corporate & Foundation Relations, Angie now works with faculty and staff to procure and manage sponsored projects. She assists in the development of proposals and proposal concepts; seeks out funding sources; ensures compliance with program and project reporting; and authorizes electronic submissions of proposals and reports. Additionally, Angie works with faculty and staff to seek grants, gifts, and projects that support Goucher revenue and growth initiatives.
Angie holds an M.A. in International Education Policy from the University of Maryland. A Baltimore native, she is a graduate of the Moms as Entrepreneurs Academy and is co-founder of a co-working and childcare collective in Baltimore. She is in a leadership position as a Board of Director for the Alumnae/i Association of Goucher College and serves as Vice President of Communications and Outreach for BMore Abroad, an organization that provides support for students from Baltimore who want to study abroad.