Sciences, Health, Environment, & Research (SHER)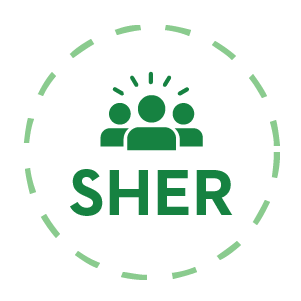 Sciences, Health, Environment & Research
ASK YOURSELF...
Do you enjoy gathering and evaluating scientific evidence?
Do you have an interest in working in the life sciences with people or other organisms?
Do you want to provide advice on proper health or environmental standards and regulations?
Do you want to use scientific and research skills to overcome the challenges of the future?
Do you want to solve a problem or design new products using science?
If you answered yes to any of these questions...
CONSIDER JOINING SHER!
The SHER community consists of people who are interested in or work in the science, health, environment, and research industries. Find your professional "home" in SHER to explore industry-specific opportunities and connect with people who share your career interests.
Career interests include (but are not limited to) exploring and understanding the world by conducting and analyzing scientific research, providing health care services, consulting with companies or governmental agencies to protect the environment, and shaping scientific advancements.