Media, Arts, & Communications (MAC)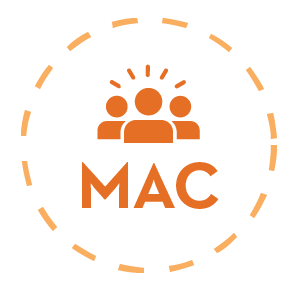 Media, Arts & Communications
ASK YOURSELF...
Do you want to express yourself creatively?
Do you enjoy conveying your ideas to an audience?
Do you have a way with words, images, music, or film?
Do you have an appreciation for aesthetics or optics?
Do you value flexibility and working in a less structured environment?
If you answered yes to any of these questions...
CONSIDER JOINING MAC!
The MAC community consists of people who are interested in or work in the media, arts, and communications industries. Find your professional "home" in MAC to explore industry-specific opportunities and connect with people who share your career interests.
Careers interests in this community include (but are not limited to) creating original work, using words or visuals to communicate with an audience, performing, building a brand, and managing the production of a creative work from behind the scenes.