Government, International Affairs, Law, & Social Impact (GILS)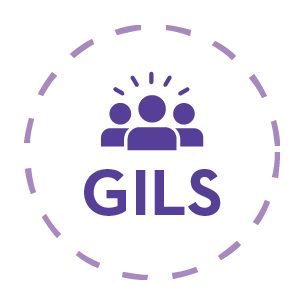 Government, International Affairs, Law & Social Impact
ASK YOURSELF...
Do you enjoy advocating for your community?
Do you want to create change through developing legal and public policies?
Do you want to solve complex issues in the global world by collaborating with others?
Do you enjoy traveling or studying foreign languages and cross-cultural courses?
Do you have interest in local, state, or federal government?
If you answered yes to any of these questions...
CONSIDER JOINING GILS!
The GILS community consists of people who are interested in or work in the government, international affairs, law, or social impact industries. Find your professional "home" in GILS to explore industry-specific opportunities and connect with people who share your career interests.
Careers interests in this community include (but are not limited to) representing constituents/citizens, upholding and enforcing laws, leading government and/or international initiatives, conducting research to inform public policies, advocating for more equitable societies, and collaborating with agencies to work toward a common goal.
Alumni Spotlight

Jamila Thompson '01

Jamila Thompson '01
---
"I wanted to be able to do everything that I wanted to do."
Read My Story
Professional Associations
*This is not meant to be a comprehensive list and only includes some of the many professional associations in each industry.
Professional associations unite people in the same profession/occupation. They provide opportunities for members to engage in professional development and advance in their careers. Benefits include networking with other professionals, access to conferences/workshops, and trainings/certifications within the field.