Community, Social Services, & Education (CoSE)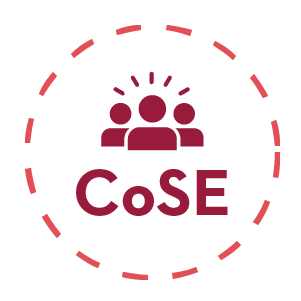 Community, Social Service & Education
ASK YOURSELF...
Do you enjoy teaching, instructing, counseling, and/or listening?
Do you like to research, write about, or study human behavior?
Do you want to organize your local communities to support a shared cause?
Do you want to help people become the best versions of themselves?
Do you want to promote equity through direct service?
If you answered yes to any of these questions...
CONSIDER JOINING CoSE!
The CoSE community consists of people who are interested in or work in the community, social service, and education industries. Find your professional "home" in CoSE to explore industry-specific opportunities and connect with people who share your career interests.
Career interests include (but are not limited to) teaching, providing mental health services, building community programs, supporting marginalized or underserved populations, researching and writing about human behavior, and increasing access to community resources.