Business, Entrepreneurship, Technology, & Analytics (BETA)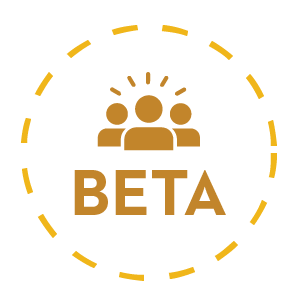 Business, Entrepreneurship, Technology & Analytics
Ask yourself...
Do you want to create and implement a new idea or product?
Do you want to work for yourself and/or manage others?
Do you want to help clients solve problems?
Do you want to innovate with technology?
Do you want to use data to increase revenue or optimize performance?
If you answered yes to any of these questions...
Consider joining BETA!
The BETA community consists of people who are interested in or work in the business, entrepreneurship, technology, or analytics industries. Find your professional "home" in BETA to explore industry-specific opportunities and connect with people who share your career interests.
Career interests in this community include (but are not limited to) starting a business, leading projects and/or teams, developing new products, providing a service, and using data/technology to solve complex problems.
Effective communication skills
Strong management and leadership skills
Data analysis and numerical skills
Ability to work in teams and collaborate with others
Ability to work in a constantly-changing fast-paced environment
Explore Career Paths in BETA
Vault - Research careers with this Career Intelligence tool featuring current industry information, useful tips, articles, and videos
What Can I Do With This Major? - Learn how majors span multiple industries and the various areas you can apply your major within
Mathematics & Computer Science Club (MaCS)
Psychology Club
Middle Man Club
Alumni Spotlight

Billy Daly '16

Billy Daly '16
---
"Try everything, fail most of it, quit the rest, and then find that one thing (or two...or three) that really makes your heart pound and gets your adrenaline pumping."
Read My Story
Professional Associations
*This is not meant to be a comprehensive list and only includes some of the many professional associations in each industry.
Professional associations unite people in the same profession/occupation. They provide opportunities for members to engage in professional development and advance in their careers. Benefits include networking with other professionals, access to conferences/workshops, and trainings/certifications within the field.
BETA events
January 31, 2020

Join the Hub for a casual morning drop-in of hot coffee, donuts, and conversation with a few Goucher alums! Each Coffee Chat will feature alums working within 1 of our 5...

January 31, 2020

Drop in at the Hub for a casual morning conversation over hot coffee and donuts with Goucher alumnae/i whose careers align with the BETA Career Community (Business,...

February 26, 2020

What career paths are available within business, entrepreneurship, technology, and analytics? Come find out! Meet successful Goucher alums in these industries and learn about...