Profile of Sophia Ragot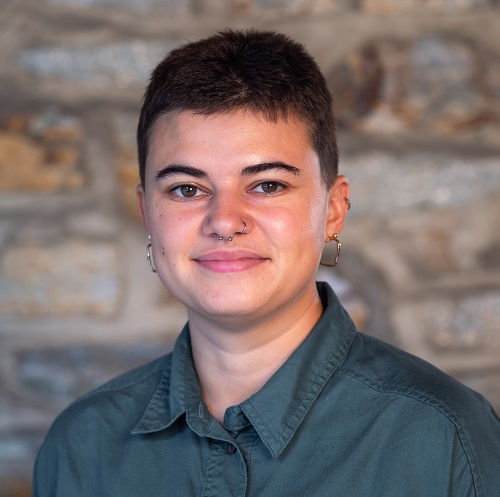 Sophia Ragot (they/them)
Admissions Counselor
Phone: 410-337-3266
Email: sophia.ragot@goucher.edu
Sophie has been a member of the Goucher admissions team since 2022. They are also a Goucher alum! Their favorite aspect of working with prospective students is getting to know students through the stories they share in their essays.
Hometown: Blue Hill, ME
High School: George Stevens Academy
Education: Goucher College, B.A. in Peace Studies, minor in Studio Art
Why Goucher?: Goucher's incorporation of racial, social and environmental justice into the curriculum as well as the focus on global education stand out to me as highlights of my college education. Additionally, the opportunity to take community-based learning classes is so important in translating what you learn in class to the real world.
Favorite College Memory: Studying abroad in Durban, South Africa. The opportunity to live with a host family and learn about the history of apartheid and road to democracy from people who lived through it was an invaluable experience.
Favorite Spot on Campus: Alice's patio. For studying outside or grabbing coffee with friends, Alice's patio was always my favorite place to be on a nice day.
When visiting Goucher, I recommend: Have questions for your tour guide! As students, they are the true experts on life at Goucher and can help you get a better idea of how you might fit in.