Profile of Jonathan Lindsay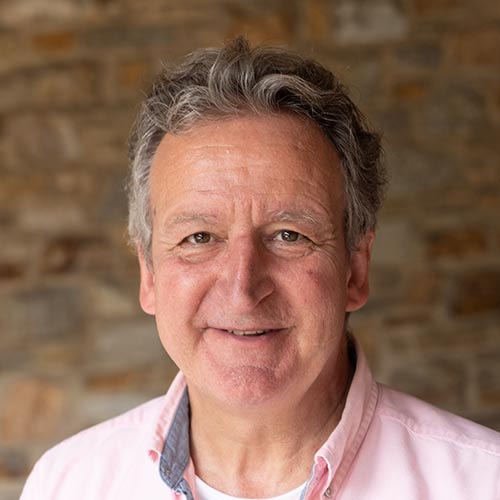 Jonathan Lindsay
Vice President of Enrollment Management
Phone: 410-337-6127
Email: jonathan.lindsay@goucher.edu
Jonathan joined Goucher College in July of 2019. He has spent much of his career on the campuses of art schools with a long stint at the School of the Art Institute in Chicago. He was attracted to Goucher given its commitment to study abroad having himself first come to the United States from England as a high school exchange student seemingly a hundred years ago which led to college and a career here.
Hometown: Frittenden, Kent, England—so small that it is barely identifiable on a map!
High School: Cranbrook School, Kent, England
Education: National College of Education (now National Louis University), B.A. in Elementary Education
Why Goucher? Goucher's commitment to global education and to addressing issues of social justice head on.
Favorite College Memory: Many of my college memories have to do with assimilating to this country. I grew up in a house on a dead end road that could only accommodate one lane of traffic. If you encountered another car, both cars would have to pull over into the verge in order to pass. When I first arrived here, it took me about half an hour to pluck up courage to, as a pedestrian, cross four lanes of traffic—even if the light was green.
Favorite Spot on Campus: Given my rural background, I love the woods and the opportunities to encounter deer, foxes—and gophers!
When visiting Goucher, I recommend: That you ask questions. I have four sons. Despite having the same mother and father, they each needed very different college experiences. An undergraduate education is a major commitment in terms of time and money. Taking the time to determine whether an institution is a right fit for you is key. We will do our best to tell you who we are and who we are not—then it is up to you. If I can be helpful in that decision making process, please feel free to contact me.
P.S. All four sons have undergraduate degrees, two have graduate degrees and all are gainfully employed—whew!!