Vibrant Community
Your on-campus experience will expand upon what you learn in the classroom as you make Goucher your home for four years. With clubs to join, events to attend, and campus spaces to relax, there is plenty to keep you engaged and connected to other students!
Discover how you fit into the Goucher community today.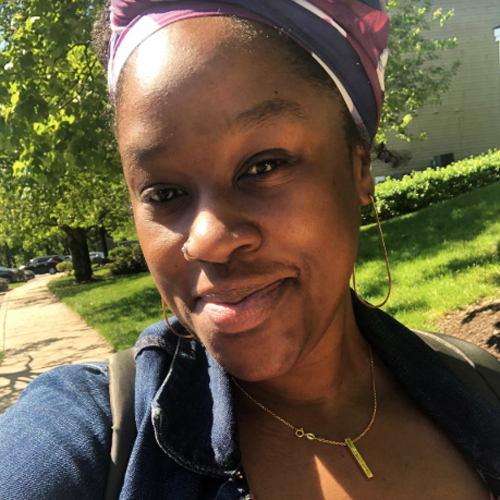 Meet Aisha Rivers, Director of Student Engagement in the Office of Student Engagement
Where do you call home?
Wherever my mama is!
What do you do on campus?
On a less than ideal day, I go to meetings and answer emails all day. On a fantastic day, I get to be creative and help students connect, develop skills, plan and implement projects and events, build community, and find joy.
Why do you love Goucher?
The students, my colleagues, the potential this institution has to be a leader in social justice and anti-racism work (among other things), and all the trees.
If you could have an endless supply of one thing, what would it be?
This month my answer would be time, but in general, an endless supply of creativity would be amazing. Or money.
---