2020 Marguerite Barland '60 Merit Award Recipient
Alice G. Pinderhughes '73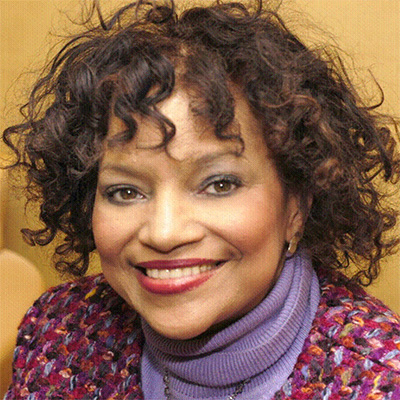 Alice G. Pinderhughes is a 1973 graduate of Goucher College with honors in political science. She graduated from the Catholic University of America Columbus School of Law in 1976 and immediately clerked for Judge David Mason on the Court of Special Appeals. Her legal experience is extensive, including working as an associate for A. Dwight Pettit, an assistant attorney general in criminal appeals and correctional litigation, and an associate with Cohan and Finkelstein. In 1985, she founded the law office of Alice G. Pinderhughes, P.A., and Pinderhughes Title Inc. in 1988. As a part of her practice, she was an examiner master for the Circuit Court for Baltimore City from 1987 to 2011, a United States mediator for the United States Postal Service from 1998 to 2008, and a nursing home appeal board examiner from 1988 to 1991. She also was an associate professor of law at the University of Baltimore Law School from 1983 to 1986 and an associate professor of law at Stevenson University from 1982 to 1987.
With her practice, Alice Pinderhughes is the appeals board counsel to the Board of Liquor License Commissioners for Baltimore City and a mediator for the Circuit Court for Baltimore City. Her practice handles family law, real estate, corporate, ecclesiastical, civil litigation, and probate and estate planning. She is president of Pinderhughes Title Inc., which conducts commercial and private settlements.
She was named a Super Lawyer in 2008, as well as from 2012 to 2020; one of the Best Lawyers in America from 2015 to 2020; among U.S. News & World Report Best Lawyers 2017 and 2018; and as an American Institute of Family Attorneys 2019. She is currently the chairman of the Maryland Affordable Housing Trust, the secretary for Morgan State Foundation, and a board member of the Maryland Judicial Compensation Committee. She is also a faculty member for the Faculty Law University that is held annually for Maryland trial judges.