The Library
Hours & Contact Information
24/7
Email: reference@goucher.edu
Library Service Desk Phone: (410) 337-6360
Library Reference Phone: (410) 337-6212
Library Administration: (410) 337-6362
Library News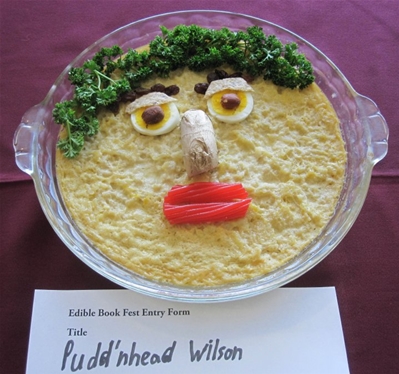 Edible Book Fest 2014
Goucher's 5th Annual Edible Book Fest will be on April 1, 2014 from 3- 4:30pm in the Batza Room of the Athenaeum.
Research Prizes
Submit your research for one of the Library's Julia Rogers Research Prizes. Prizes of $250 will be awarded for top student papers. Student papers, written for a course taken in the 2013 calendar year, are self-nominated and faculty recommended. DEADLINE: March 24, 2014. For more information, view the Julia Rogers Research Prize page.
Start Smart, Start Here
This semester the Library is promoting the many ways Goucher students, faculty, and staff can access eBooks. The month of February focuses on Gale Virtual Reference Library which is a database of encyclopedias, almanacs, and specialized reference sources for multidisciplinary research. Users can access over thousands of titles at any time, download pdfs for offline reading, and even use ReadSpeaker technology to read the text. We encourage you to test it out for your next project.