Pilates Instructors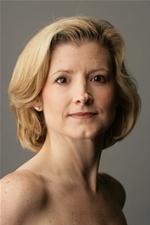 Elizabeth Lowe Ahearn
Elizabeth Lowe Ahearn
Elizabeth Lowe Ahearn
Founding Director and Certified Instructor
Phone: 410-337-6399
Email: elizabeth.ahearn@goucher.edu
Elizabeth Lowe Ahearn dancer, choreographer, dance educator, Romana's Pilates Level 5 and Pilates Guild® Certified Instructor is Chair of the Dance Department at Goucher College, Director of The Pilates Center at Goucher College and on faculty at Carver Center for Arts and Technology. She also serves as a permanent guest faculty member at Virginia School of the Arts and recently served as a guest artist at the University of Central Oklahoma. Elizabeth received her B.F.A. and M.F.A. from New York University's Tisch School of the Arts, under the direction of Larry Rhodes. Originally from Oklahoma, she received her early training from Yvonne Chouteau, Joy Feldman, Conrad Ludlow, Edward Villella, and Bojan Spassoff. She continued her studies in New York with Bettijane Sills, Sarah Stackhouse, Rachel List, Larry Clark, Valmai Stretton, Linda Tarnay, Gus Solomons Jr., Milton Myers, and Rosanna Seravalli. Elizabeth has performed with the METROPOLITAN BALLET COMPANY, BALLET OKLAHOMA, THE SECOND AVENUE DANCE COMPANY in New York City, KINETICS DANCE THEATRE, SURGE DANCE COMPANY OF BALTIMORE and THE ORDINARY/EXTRAORDINARY DANCE THEATRE. Her repertory has included experimental, contemporary, and classical works by choreographers such as Mark Morris, Agnes de Mille, Conrad Ludlow, Robert Gladstein, Daniel Levans, Mel Wong, Arnie Zane, and Bill T. Jones and has allowed her to perform both in the United States and abroad. Her choreography has been presented on both the East and West Coasts, including Washington, District of Columbia, New York, Kentucky, Maryland, North Carolina, Oklahoma, Virginia, and New Jersey, as well as Canada. Most recently, she performed in the Eleanor King Centennial Concert, a culmination of two years of research and rehearsal of the late Eleanor King's work. Prior to her move to Baltimore, Elizabeth was an Assistant Professor at the University of Washington in Seattle. In 1995 she completed her teacher certification in Authentic Pilates® under the tutelage of Romana Kryzanowska, Sari Mejia Santo and The Pilates Studio® in New York City. She was the first certified instructor to teach in the state of Maryland and soon therafter, in 1996, she founded the Pilates Center at Goucher College. In 2004 she received her Level 5 IITP Pilates Teacher Certification from Romana's Pilates. Elizabeth also serves as an ACE certified professional by the American Council on Exercise and is a member of the Pilates Method Alliance and the Pilates Coalition. She currently teaches composition, ballet, Authentic Pilates® Method of Body Conditioning and modern dance at Goucher College.
---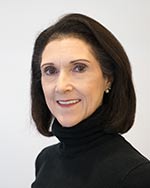 Susan Hankinson
Certified Instructor
Phone: 410-337-6249
Email: susan.hankinson@goucher.edu
Susan pursued a very serious, very intense ballet school training under the tutelage of Yvonne Chouteau and Miguel Terekhov in Oklahoma City, Oklahoma, from the age of 8 thru 18. After the end of her final high school semester, her father took her up to NYC to pursue her ballet studies with Maggie Black.

She returned to Oklahoma City in 1975 to join Ballet Oklahoma and work as a company member and faculty teacher for the School of Ballet Oklahoma until December of 1980.
While living in Dallas, Texas, Susan began taking weekly Pilates lessons with Colleen Glenn. She was inspired by The Pilates Method of Body Conditioning and decided to pursue Pilates training as a career path.

Susan always wanted to learn from the person who learned from Joseph Pilates himself. Her dream was fulfilled when she was accepted as an independent study at Drago's Gym in NYC in 2001. On September 1, 2001, she started her third career path with Romana Kryzanowska. On 9/11, she was in the studio with Romana. Susan and Romana had a common bond of friendship...Yvonne Chouteau was Romana's best friend as a very young ballerina. Yvonne was also a pupil of Joseph Pilates himself.

Susan was certified by The Pilates Studio®/Authentic Pilates® in New York City in March, 2002. She has been teaching in different studios in Dallas, Texas, up until her recent relocation to Towson, Maryland in 2013.
---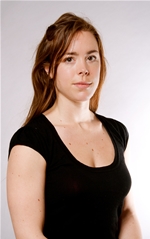 Stephanie Lawson
Certified Instructor
Phone: 410-337-6245
Email: stephanie.lawson@goucher.edu
Originally from Vermont, Stephanie Lawson has always enjoyed dancing, biking, hiking, and any outdoor activity. She came to Goucher College to learn more about dance and discovered her joy in learning about the body and its capabilities. Stephanie graduated in May 2006 with a B.A. in Biology and a concentraton in Dance Science. Stephanie completed the Romana's Pilates teacher certifiation program studying under Sari Mejia Santo and Daria Pace. She continues to dance and is extemely grateful for the knowledge she acquires everyday working with the wonderful clients and staff at Goucher College.
---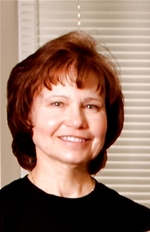 Barbara Palmer
Certified Instructor
Phone: 410-337-6245
Email: barbara.palmer@goucher.edu
Barbara Palmer started studying the Pilates Method under the guidance of Elizabeth Ahearn in 1996. With Elizabeth's encouragement she decided on a career change and entered the Authentic Pilates teacher certification program in 2002, where she apprenticed under Romana Kryzanowska and Sari Mejia Santo. She earned her certification in 2003 from the Pilates Studio of New York. In 2004 she received her Level 5 ITTP teaching status from Romana's Pilates. She has been teaching Pilates at Goucher College since 2003.
---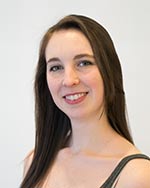 Lizzy Purcell
Current Director and Certified Instructor
Phone: 410-337-6531
Email: lizzy.purcell@goucher.edu
Lizzy Purcell began studying Pilates as a high school senior in her hometown of Apex, North Carolina. She continued training in Pilates at Goucher College to supplement her rigorous schedule of dance classes and rehearsals. As a dance major, Lizzy had the pleasure of working with many talented guest artists, Goucher faculty, fellow students, and European artists while studying abroad at Accademia dell'Arte in Arezzo, Italy. After she graduated in 2012 with her B.A. in Dance, she moved to Philadelphia to pursue dance teaching and performing opportunities. Missing her weekly Pilates classes, she decided to delve deeper into her practice and work towards her Pilates certification through the Romana's Pilates Independent Instructor Training Program. During her time in the program, she studied under Brie Adina Neff of Equilibrium Pilates in Philadelphia and Sari Mejia Santo, Jerome Weinberg, and Cynthia Shipley of True Pilates NY in New York City. She completed her certification in March 2014 with over 700 hours of training and is excited to join the team at the Goucher Pilates Center. Lizzy loves sharing her passion for Pilates and helping her clients improve their bodies, minds, and quality of life through this unique exercise system.
---