Registration Options
Course Completion Options & Costs
Graduate Credit Tuition* $1,695
Non-Credit (Audit) Tuition* $996
*Includes a $75 non-refundable registration fee
Participants may select their course designation: either to earn three graduate credits or a non-credit (audit) option. Graduate credit and non-credit (audit) have different costs. Payment must be made at the time of registration.
Tuition for three graduate credits, including a $75 non-refundable registration fee, is $1,695. Graduate credit requires the completion of work assigned by your instructor. Work is due within two weeks of the closing of your Institute.
The cost of taking a course as non-credit (audit), including a $75 non-refundable registration fee, is $996.
Both graduate credit and audit participants will receive a College Board certificate of completion on the last day of their course.

Online Registration
Online registration will be available on January 25, 2018.
Week 1: June 18-22
Week 2: June 25-29
Week 3: July 9-13
Once you have completed online registration after January 25, 2018, your registration will be processed when your payment is received.
Checks or money orders, purchase orders, and credit card payments will be accepted. Checks and money orders should be made payable to Goucher College. The college charges a $25 fee for returned checks.
Goucher College accepts the following credit cards: Visa, MasterCard, and American Express.
Once your completed form and payment are processed, you will receive an email confirming your registration.
Deadlines:
APSI students may upgrade their original registration from non-credit (audit) to graduate credit - Deadline: The end of the second day of class.
APSI students may change their original registration from graduate credit to the non-credit option - Deadline: June 1, 2018.
Lunch is provided each day of the Institute by Bon Appétit. All other meals are the responsibility of the participants. Social events, with refreshments provided by the Institute, will be held throughout the week.
Please let us know if you have any questions.


ALL COLLEGE BOARD SCHOLARSHIP RECIPIENTS: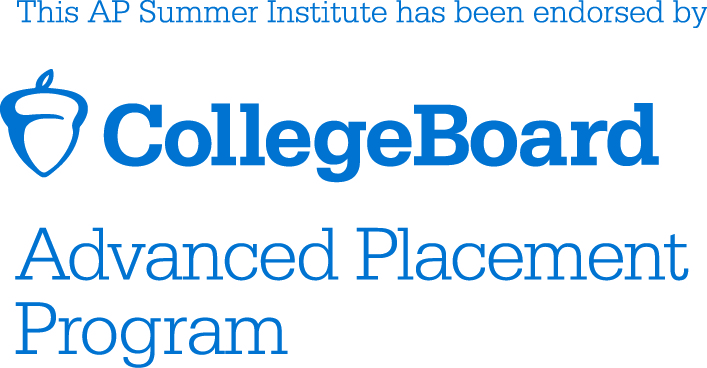 Contact Information:
Shelley Johnson or Barbara Bisset
Co-Directors of the Advanced Placement Summer Institute
Goucher College
410.337.6200 or 800.697.4646
shelley.johnson@goucher.edu
barbara.bisset@goucher.edu