Counseling Center Staff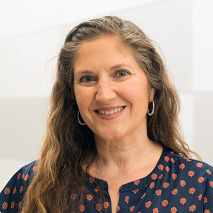 Monica Neel, Psy.D., Licensed Psychologist
Director, Student Counseling Services
Phone: 410-337-6562
Email: monica.neel@goucher.edu
Monica has had the privilege of working with students at Goucher since 2010. She enjoys this work immensely because of the opportunity to witnesses, on a daily basis, the self-discovery that is hallmark to the identity development of emerging adults. Monica views the therapy process as a collaborative relationship that promotes self-compassion, adaptive coping, empowerment, and future resilience. Drawing from principles of mindfulness, acceptance, and emotion regulation, she believes that individuals possess a unique capacity to connect with their own internal wisdom and path to wellness. While she has experience addressing most psychological issues confronted by adolescents and adults, Monica has specialized training in treating individuals coping with trauma, anxiety (including OCD), depression, grief/loss, and the psychological impact of injury/illness. She also works extensively with individuals who struggle with eating disorders and substance abuse.
Monica is a licensed psychologist who has been practicing in the Baltimore area since 2002. She obtained both her master's and doctoral degrees from the Clinical Psychology program at Loyola University in Maryland. Following graduation, she completed a 2-year postdoctoral fellowship in the Baltimore Regional Burn Center of Johns Hopkins University School of Medicine. Monica is a first-generation Greek-American who spends time traveling (or planning her next trip) to Greece. Locally, she has a passion for supporting local farms and restaurants.
---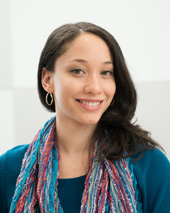 Lauren Greenberg, M.S., LCPC
Mental Health Counselor and Clinical Case Manager
Phone: 410-337-3023
Email: lauren.greenberg@goucher.edu
Lauren graduated from Loyola University in Baltimore with a Master's of Science Degree in Counseling Psychology. Lauren's work with emerging adulthood began in 2008 when she compiled and documented studies on attachment and college adjustment as research assistant to Dr. Jonathan Mattanah. Her externship placement for graduate school included counseling services for difficulty adjusting to college, relationship issues, grief and loss, anxiety, and substance abuse. For three years, Lauren provided hotline crisis intervention for individuals with suicidal/homicidal ideation, addiction, panic and anxiety disorders, and mood disorders to residents of Baltimore City. In addition to her work at Goucher College, Lauren provides individual and group sessions on a crisis residential unit. Her professional interests and areas of study include positive psychology, promoting social and emotional competence, and women's issues. Lauren believes that effective therapy depends upon a relationship of respect, empathy, and trust while using a person's strengths to overcome adversity and challenges. Lauren's style of therapy is integrative and suited to fit the needs and interests of each client. When not at Goucher, Lauren enjoys dance, photography, and comedy.
---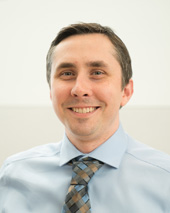 Doug Girard, Psy.D.
Licensed Psychologist (part-time)
Phone: 410-337-6052
Email: doug.girard@goucher.edu
Dr. Girard joined the Goucher Counseling Center in 2015. He is a licensed psychologist, and obtained his master's and doctoral degrees in Clinical Psychology from Loyola University Maryland. In addition to providing counseling services at Goucher, Dr. Girard also has a private practice in Towson, and is an affiliate faculty member in Goucher's Center for Psychology.
Dr. Girard works with a variety of concerns including depression, anxiety, stress, relationship difficulties, family conflict, self-esteem, trauma, abuse, cancer/illness, grief/loss, and emotion dysregulation. His goal is to help students overcome difficult circumstances, develop greater understanding and compassion for themselves and others, and work towards lives that are more meaningful and satisfying.
---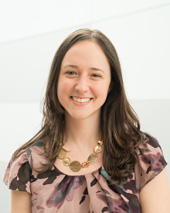 Shira Concool, M.A., LCPC
Mental Health Counselor (part-time)
Phone: 410-337-6054
Email: shira.concool@goucher.edu
Shira is a strengths-based counselor with a social justice focus. Shira holds a Master of Arts degree in Counseling for Mental Health and Wellness from New York University and Bachelor of Arts in African American Studies from Yale University. She completed her clinical externship in the Counseling Department of John Jay College in New York City where she worked primarily with students to address issues of power, privilege and oppression. Shira also has experience working as a career counselor at both Oxford College, Emory University in Atlanta and Stevenson University in Baltimore. She enjoys working with students concerning issues of racial, sexual, gender, ethnic, socioeconomic, national, religious and/or cultural identities. In therapy, Shira utilizes an integrative style combining relational-cultural, feminist, and narrative approaches with emotional regulation and mindfulness tools for reducing anxiety and stress. In her spare time, you can find her on stage in local theatrical productions.
---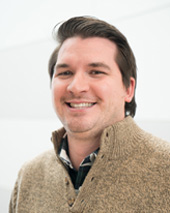 Tim Moslener, MS, LCPC
Mental Health Counselor (part-time)
Phone: 410-337-6379
Email: tim.moslener@goucher.edu
Tim graduated from Shippensburg University in Pennsylvania with a Master's of Science Degree in College Counseling. His graduate program practicum placement included working with student-athletes adjusting to the college lifestyle at Mt. St. Mary's University as well as working with the general student population at Stevenson University in the student counseling center working with topics such as adjustment, relationships, anxiety, depression, substance abuse and suicidal ideation. For the past two years Tim has worked in the Baltimore City/County communities working with teen and adult individuals as well as families promoting positive change and empowerment of individuals lives. Tim's style of therapy includes building a therapeutic relationship with clients that involves trust and comfort, exploring thoughts and feelings through processing and verbalization, and focusing on making positive change.
---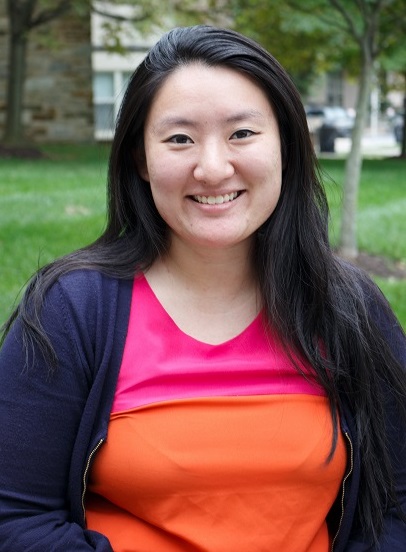 Kai Lin Fu, M.S.
Graduate Student Extern (part-time)
Phone: 410-337-6481 (leave message in general voicemail box)
Email: kailin.fu@goucher.edu
Kai Lin values individualized and collaborative care. Kai Lin graduated from Loyola University of Maryland in Baltimore with a Master's of Science degree in Clinical Psychology. She is currently a fourth year doctoral student in Clinical Psychology at Loyola. She previously interned at Notre Dame of Maryland University Counseling Center and the Loyola Clinical Center in Baltimore, MD. Her professional interests include challenges related to identity development, immigrant and bicultural issues (e.g. first generation college student concerns), trauma, as well as interpersonal concerns, couples' relationships, family conflict, depression, adjustment concerns and anxiety. Kai Lin believes that honesty, understanding and a strong therapeutic relationship are key factors for change. Her goals for therapy is to help individuals to foster greater self-compassion, achieve deeper understanding of the self and their challenges to effectively overcome those struggles. Her therapeutic approach is integrative, based on interpersonal and psychodynamic techniques that examine attachment and patterns of relating. On her own time Kai Lin has a passion for music, poetry and exploring culture through food.
---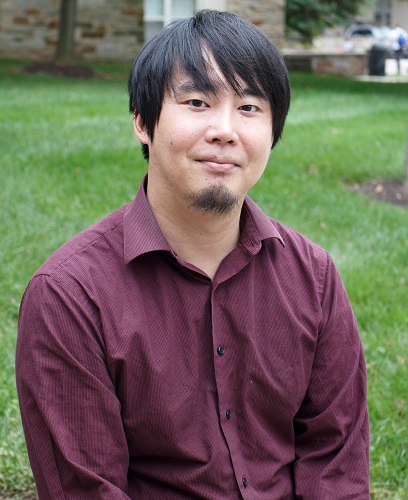 Young Koh, M.S.
Graduate Student Extern (part-time)
Phone: 410-337-6481 (leave message in general voicemail box)
Email: young.koh@goucher.edu
Young graduated from Loyola University of Maryland in Baltimore with a Master's of Science degree in Clinical Psychology. He is currently a third-year doctoral student of Clinical Psychology at Loyola. Young enjoys working with individuals to facilitate better self-efficacy and personal development. He believes that empathy is most strongly developed through the integration of unique experiences, identity, and genuine/authentic reflection. Young's professional interests relate to anxiety, depression, and the culturally significant modes of experiencing thoughts, emotions, and attitudes. He uses an integrative approach that emphasizes the personal meaning of experiences, interpersonal processes in the present, and the strengths of the therapeutic alliance. His primary goal is to establish an interpersonal approach that assists both the individual and therapist in navigating ways of achieving better psychological health.
---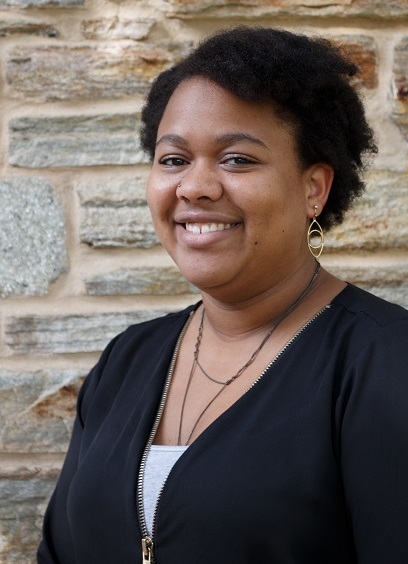 Shanice Bernard, B.S.
Graduate Student Extern (part-time)
Phone: 410-337-6481 (leave message in general voicemail box)
Email: shanice.bernard@goucher.edu
Shanice graduated from Florida State University with a Bachelor's of Science degree in Psychology and History. Currently, she is a student at Loyola University of Maryland pursuing a Master's degree in Clinical Psychology. As an undergraduate student, Shanice spent two years assisting in research labs headed by Dr. Plant (Social Psychology) and Dr. Joiner (Clinical Psychology). She also spent a year working with the American Red Cross – Services to the Armed Forces (SAF) division. During this time, she worked with active and retired military members and their families, where she helped connect them to local resources in times of hardship. Her professional interests include working with both active duty and retired military populations and their families – helping to reintegrate personnel back into regular military duty and helping to integrate them and their families to civilian life. Shanice's other professional interests include biculturalism in the emerging adult population, multiculturalism, PTSD, and suicidality. Shanice uses an integrative approach to therapy, strongly believing in the therapeutic relationship and open communication.
---